The FRP construction of REYMSA towers allows them to operate in industrial environments with high contamination.
Three towers model RTG-1020130-D were installed in a soap manufacturing plant near Guadalajara, Mexico. These towers have a special fill to work with a high solids content in the process water.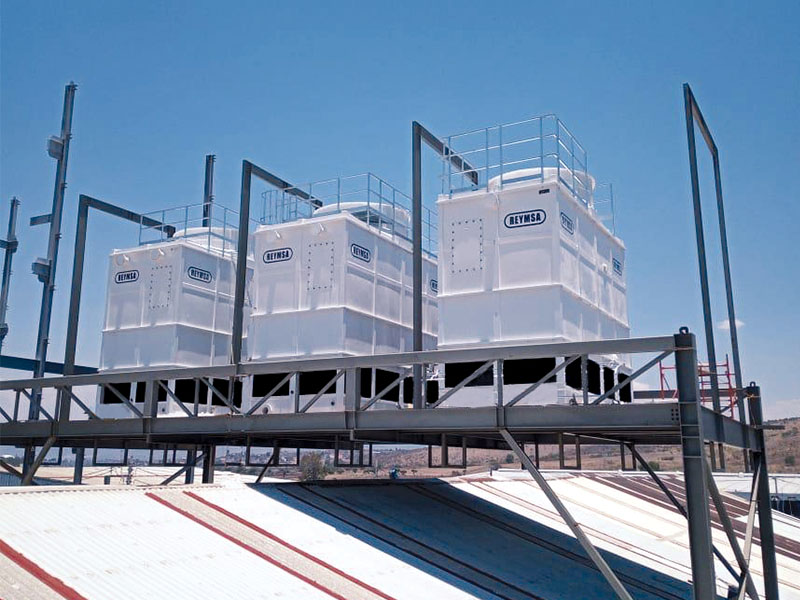 It also has other modifications in the water distribution system according to the client's requirements. The ability to adapt to the needs of a project has distinguished us in the HVAC and Industrial market for more than 50 years.