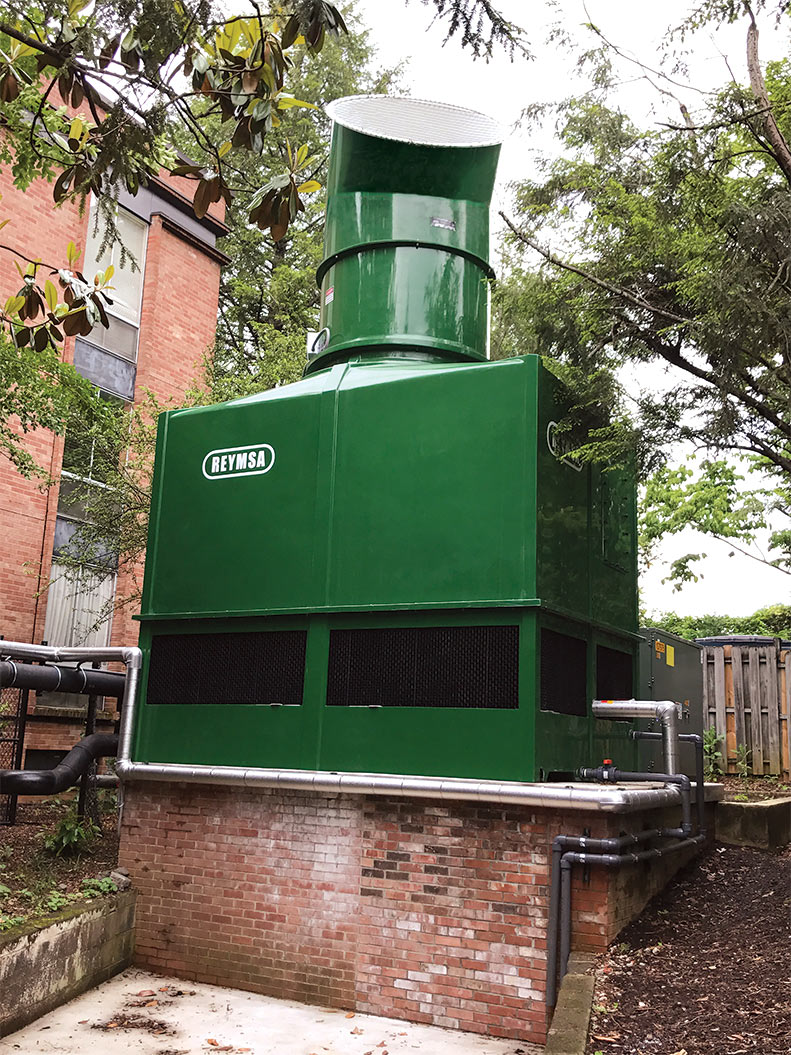 Our cooling towers offer great features that are unique to the market:
Optional Colors & Logos, which is a great option for highly visible towers (e.g. school districts).
No enclosures needed - our cooling towers are the most aesthetically pleasing to the eye in the market.
Our cooling towers offer other great value options for any HVAC or industrial application:
Low Sound & Super Low Sound options.
Different configurations that allow increased capacities with the same footprint.
Modular configuration, joined together by the long or short side of the tower.
OSHA Safety accessories.
Customized connections.