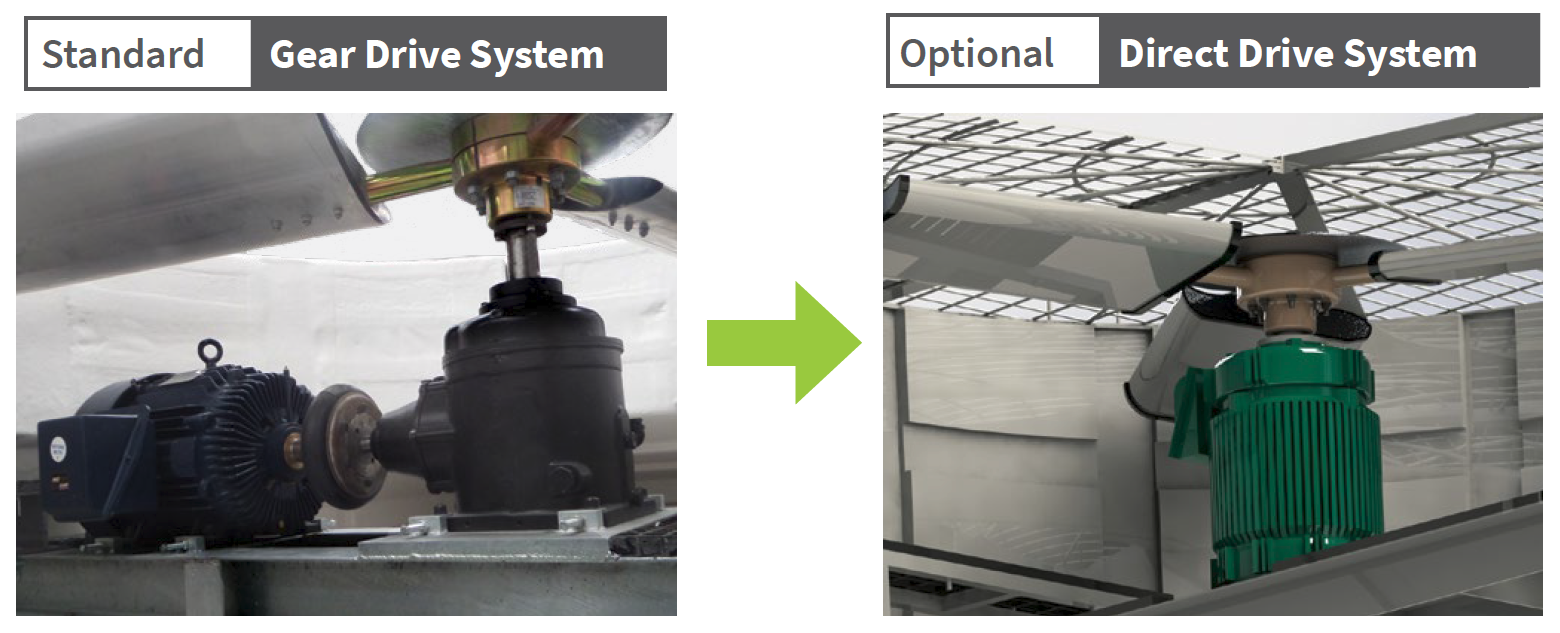 Optional Permanent Magnet Motor for RTG, RTGM & HFC-F models
We now offer an alternative to Gear Drives on our RTG, RTGM and HFC-F Models, which previously were only available with Gear Drives.
The optional Permanent Magnet Motors are directly coupled to the fan assembly, once again offering the inherent advantages of direct-drive and eliminating the additional mechanical components, such as belts or Gear-reducers.
The optional permanent magnet motor is not just for new installations, you can upgrade your existing cooling towers with a standard gear drive system to a direct drive system.
BENEFITS OF THE PERMANENT MAGNET MOTOR
Minimum Maintenance Cost
The fan couples directly to the motor and eliminates the cost and maintenance required for traditional gearbox or belted solutions.
Improved Reliability
Eliminates misalignment issues reducing unplanned downtime.
Low Sound by design
RTG, RTGM and HFC-F models offer low sound by design.
Cooling Towers with this optional motor are also CTI certified.
Download Literature