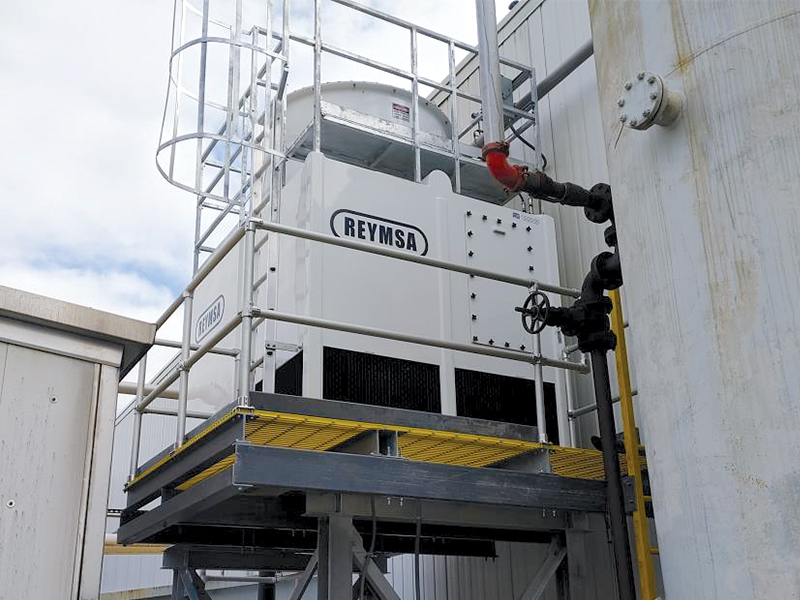 An excellent adaptation capability is shown on this Northeast US project, replacing a deteriorated cooling tower with a REYMSA RTU cooling tower.

 The customer initially wanted to refurbish an old cross flow tower that was well past it's useful life. It was originally installed in Florida and was designed for conditions that did not meet the customer's requirements.

At that point, Richard Francis from CM Towers obtained selections from several manufacturers, but none could meet the specific requirements until he contacted Arben Hodzic from SRS Enterprises, (our Rep in the lower New York).

Specific requirements included:

- Meet the design conditions.

- Reutilize the existing support base.

- Match existing Footprint width.

SRS ENTERPRISES found an excellent solution; an RTU-709115-A-SLS cooling tower model that met the requirements, with less weight, and with very low sound. Once the Tower was delivered, the full installation was executed in one week, which was the requested time frame, and they had the new tower ready for commissioning the next day.