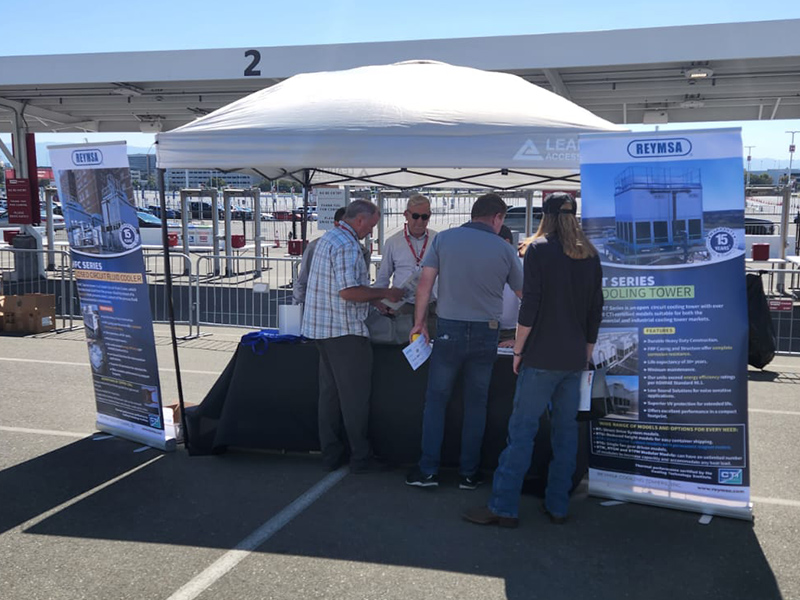 DMG North Scores Big at Levi's Stadium in Product Showcase!
DMG North hosted a Product Showcase at Levi's Stadium in Santa Clara, CA on Thursday, August 17th. The showcase featured REYMSA Cooling Towers as DMG North's principal supplier of Wet Evaporative Cooling Towers, Hybrid Fluid Coolers and Closed-Circuit Systems.
REYMSA displayed a demo tower that was a big hit and impressed many of the engineers, contractors, and DMG staff who stopped by the booth to learn more about REYMSA's products and services. REYMSA also gave a technical presentation on the features and benefits of the best cooling tower in the market. The event was well attended with about 400 participants who were able to get an up-close view and in-depth education on the products and topics that interested them the most.
Congratulations to DMG North for hosting an outstanding event that will be difficult to top next year!