EH Price Open House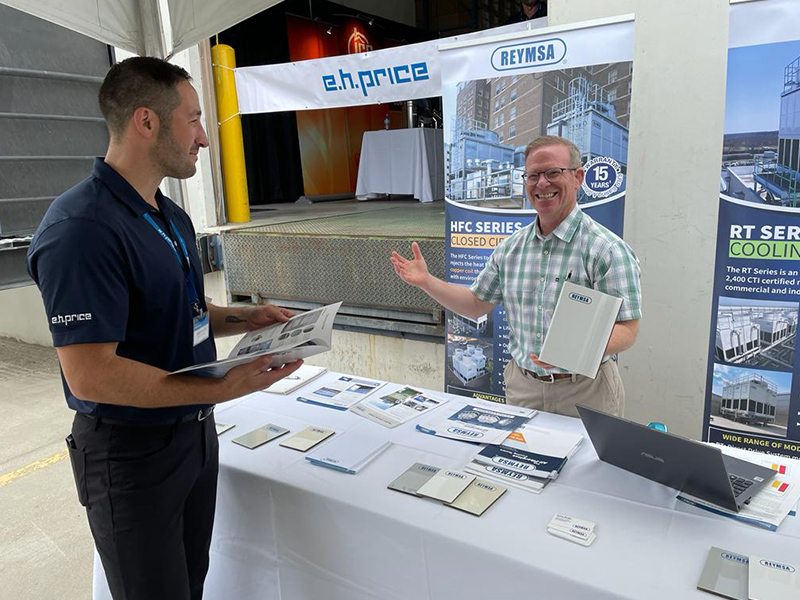 REYMSA Cooling Towers attended three open houses this past month that were hosted by E.H. Price in British Columbia and Alberta Canada.
E.H. Price is one of the most effective HVAC sales organizations in Canada with 19 offices nationwide.
Saint Gobain Visit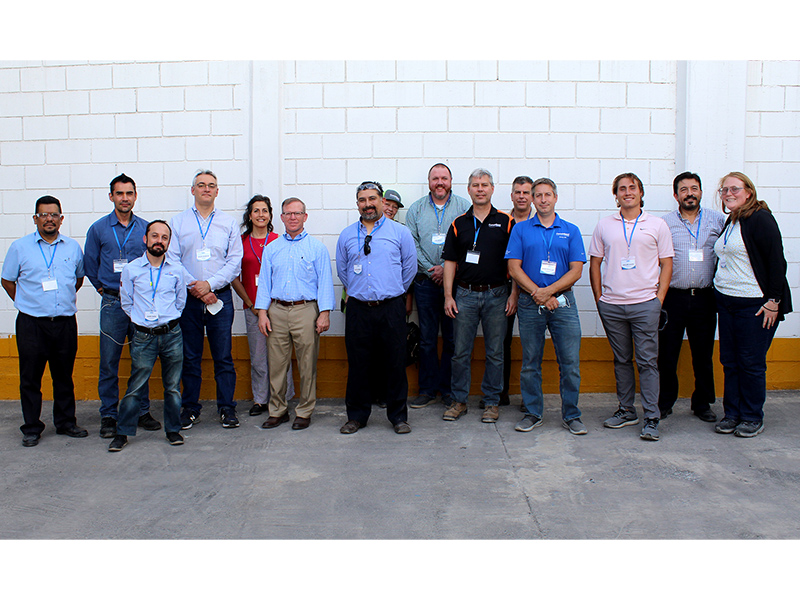 REYMSA Cooling Towers hosted and event for the CertainTeed / Saint Gobain Central Purchasing and Engineering Teams this past week. A 12-member team traveled to Monterrey, Mexico to visit REYMSA's corporate offices and manufacturing facilities in an effort to identify equipment manufacturers that offered product and services that align with CertainTeed's quality and sustainability standards.
REYMSA started the visit with a technical presentation that showcased REYMSA's Fiberglass Open Cooling Towers, Hybrid Fluid Coolers, and Closed-Circuit Cooling Systems. This stimulated a lively discussion about the design features and benefits of the REYMSA towers. Moving on to the tour of the REYMSA manufacturing plant, the team got a firsthand look at the quality and craftsmanship that goes into forming, assembling, and completing the industries finest cooling towers. By the end of the visit, it was clear that REYMSA offers not only the best towers in the market but also the best value as well.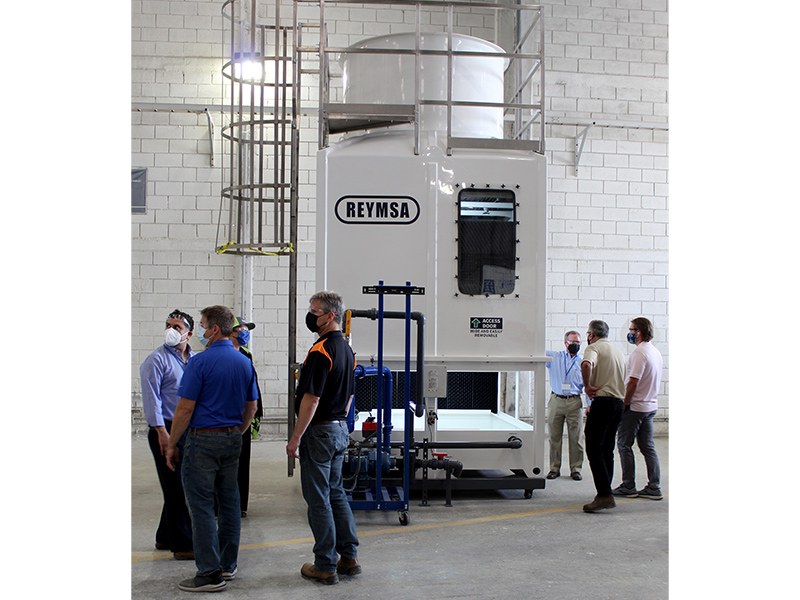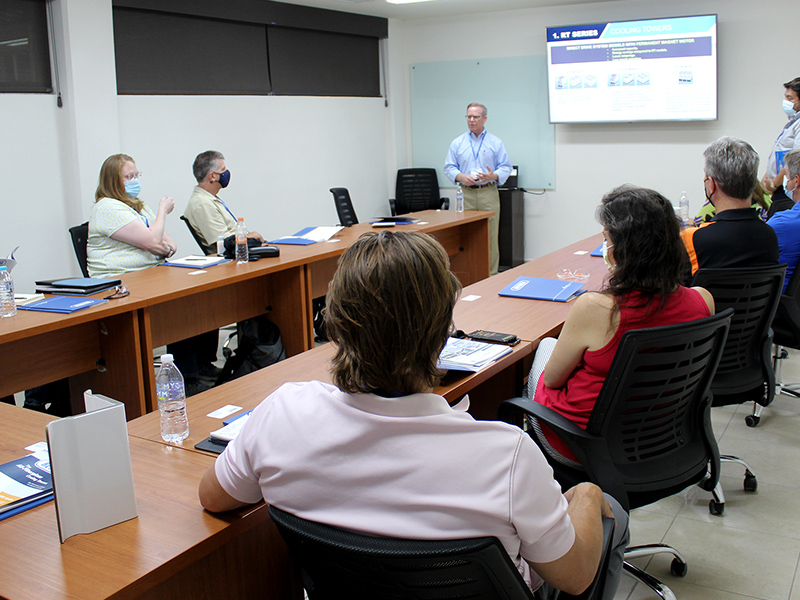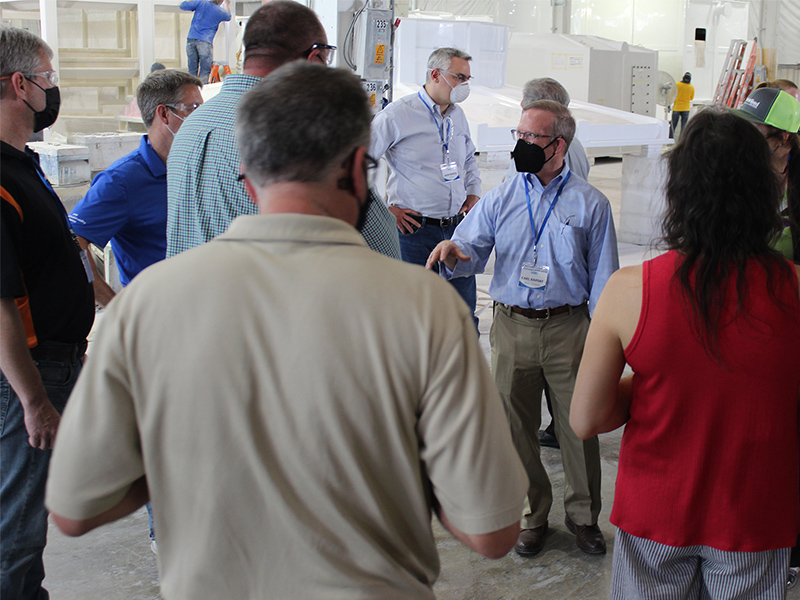 Ashcraft seminar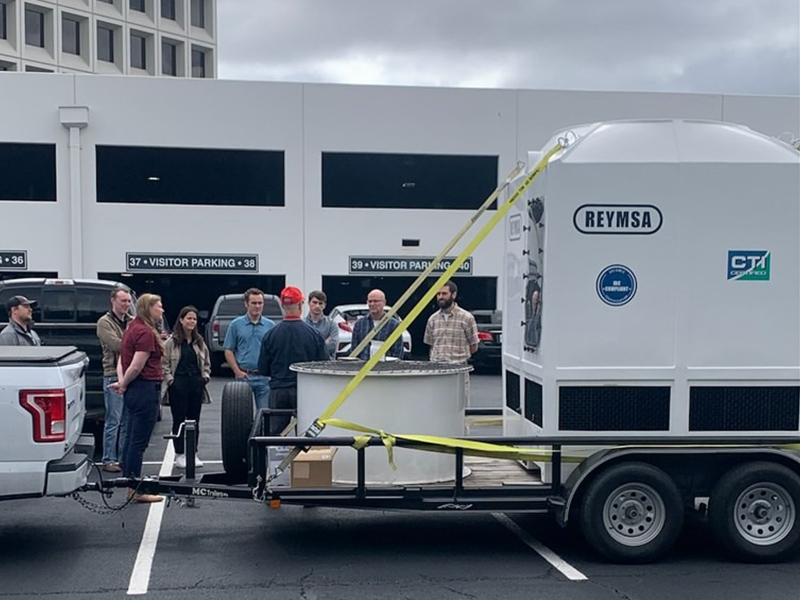 RSM Mike Poland had the pleasure of exposing REYMSA to the Staff @ 
Summit Engineering
. Joining Mike from 
ASHCRAFT
 was Gretchen Gerken, Bruce Bonham and Taylor Sears. Thanks for the opportunity.
PowerGen Expo 2022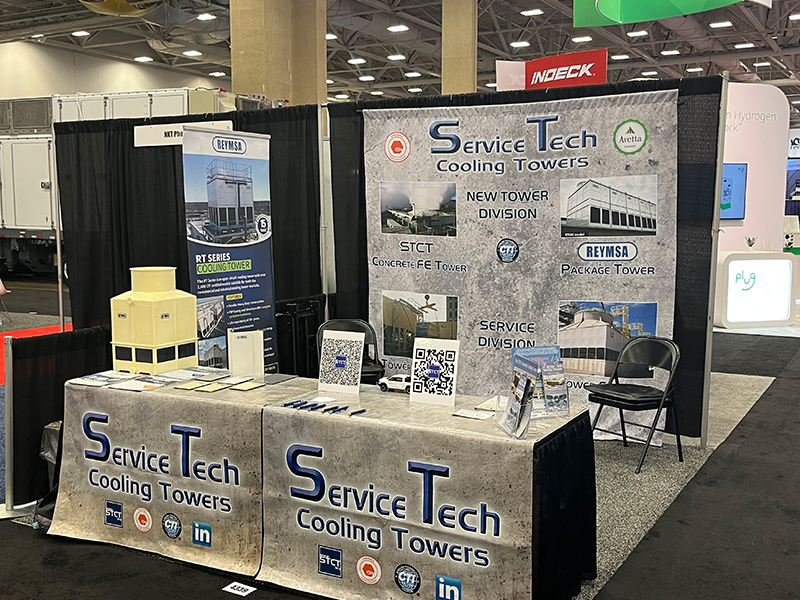 REYMSA, represented by 
Mike Poland
, Midwest Regional Sales Manager, was pleased to participate with 
Service Tech Cooling Towers
 (STCT) at the 
PowerGen Expo
 in Dallas on May 23-25. It was well – attended Show and our participation should increase our exposure into the Power and Industrial marketplace. Many thanks to STCT for this cooperative effort.
Replacement at Jacksonville FL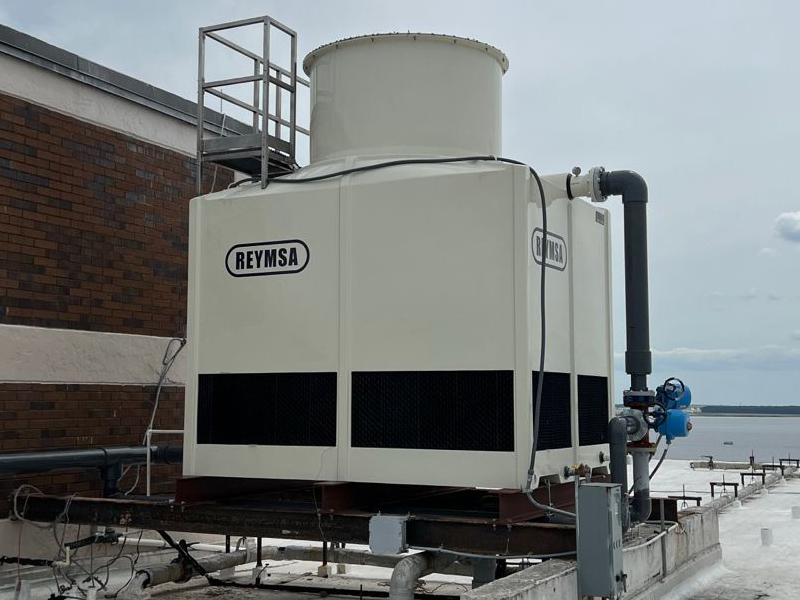 Nice installation of this tower model 
REYMSA RTU-505105-A
. This tower replaced a metal tower badly damaged by the coastal environment, in 
Jacksonville, Florida
. STRUCTURAL FRP construction of REYMSA towers allows them to operate in the most severe climate conditions around the world, such as desert, coastal and sub-freezing temperatures 
John Frietze, Steven Beyel Beyel Brothers Inc
, great job!
© Copyright 2021 REYMSA COOLING TOWERS, INC.