Houston winter storm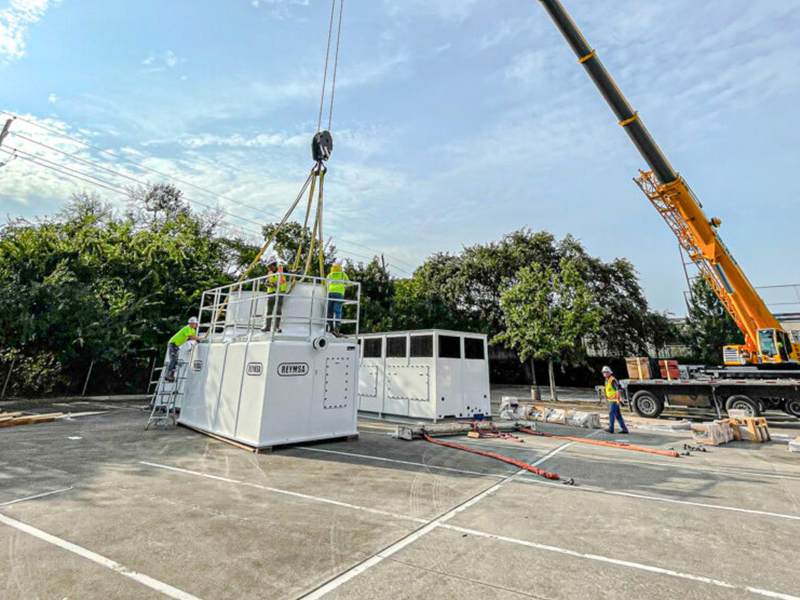 More than 200 Houston-area cooling towers needed repairs or replacements following the record-breaking winter storm in 2021. Not one of them was a REYMSA tower. This HFC Series Closed Circuit Fluid Cooler was installed to replace one of those damaged towers on a high-rise condominium. The HFC tower is constructed with a fully corrosion resistant FRP casing. It has a copper coil that has excellent thermal performance and is located at the bottom of the tower for easy inspection and maintenance.
Thanks to Roessler Equipment and Kilgore Service for this great project.