Office Blg Plano, TX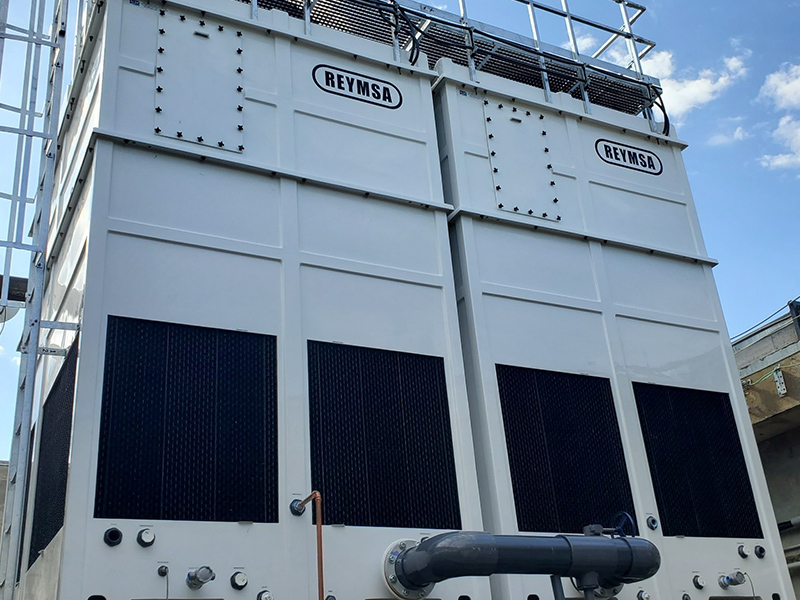 This REYMSA tower was installed at an office building in Plano, TX. The owner had a metal tower that had been repaired many times due to leaks in the basin which could no longer be patched.
That's when Facility Response Group, the installing contractor, teamed up with Ashcraft to provide a Model RTGM-812120-B-2T1-L cooling tower. FRG used the existing steel substructure in combination with new Steel Base provided by REYMSA.
The structural FRP casing offers total corrosion resistance and long service life. The standard 15 year warranty was a major factor in the owner's decision-making process.
Thanks to Gordon and Taylor Sears, all Ashcraft team, and Facility Response Group for this great job.